pixelcurious requested,
"The person below me will make an alien from Planet Sexy. This is the alien you don't take home to meet your mother -- because she will steal him from you. He has smoldering dark blue eyes and a sensual smile."


And this, Vijay Gavinson was born.
(Sorry it took so long to get him uploaded. I was supposed to return to South Dakota to visit my father over Spring Break, but due to weather, I was stuck in Minneapolis for 2 days. I went on two flights all the way to Rapid City, but, once we were about to land, the pilot said that he couldn't see the runway well enough to land, and we had to turn around and return to Minneapolis. Gosh, I was devasted. After being told I would have to stay in Minneapolis for another night, I just gave up and returned back to Ohio. Unfortunatly, my luggage was lost in the chaos, which contains almost all of my clothes, makeup, phone and laptop chargers, some of my artwork, my external harddrive, pretty much everything important to me. Hopefully they will find my luggage and have it shipped to me.)
<end mope story./>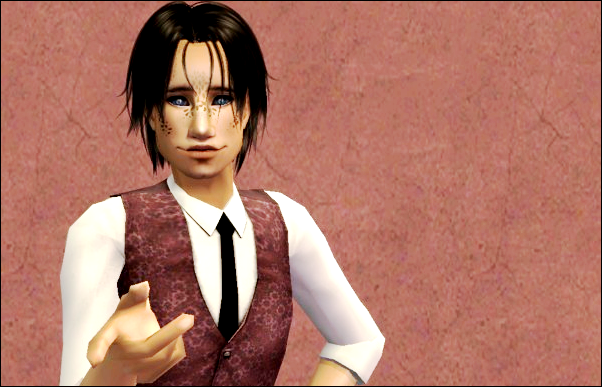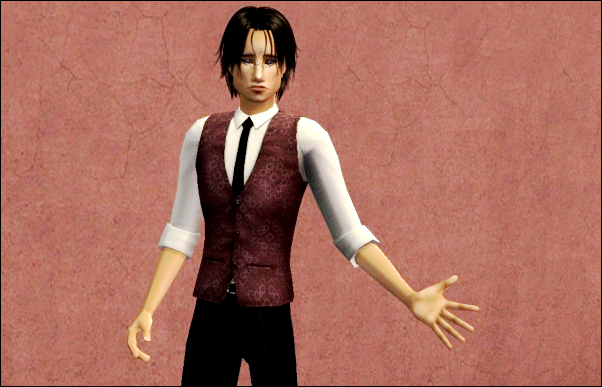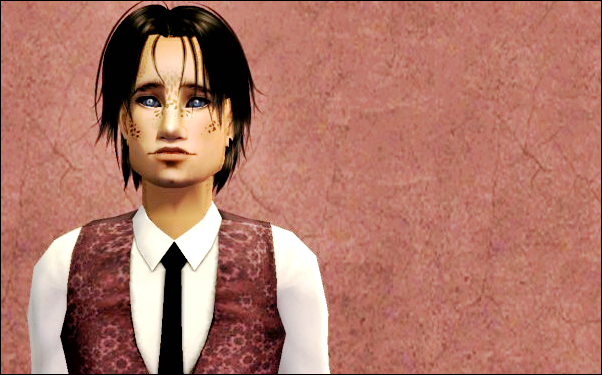 Vijay is an asshole.
Although most women don't discover this until he never calls them back.
He was born into a rich family, and after the death of his father, he inherited a large sum of cash.
He woo's the ladies with his money, and is constantly flirting and going on dates.
A bit childlike and immature, he at least takes you on fun dates, like to Coney Island or snorkling.
But be careful, because he won't even stop himself around your mother.




Download Vijay Gavinson

Current Mood:
disappointed
Current Music: We Are Scientists